The New Patient Experience
Features designed to save time, reduce no-shows
and impress your patients

TrueTextTM

Real-Time Online Scheduler

Marketing

Recall Wizard

Reputation Management

Social Media

Patient Forms

ClearCall

Curbside Check-In
Automated confirmations and reminders sent by text, email or voice
With TrueTexttm patients, can contact the office by texting instead of calling in
Our fully automated recall system ensures that patients will never fall through the cracks
Patients can schedule appointments 24/7 using our online scheduler
Build your practice with promotions, marketing, reviews and social media
So what are you waiting for?

We're here to help you succeed:
Our dedicated customer success reps will leverage their experience and expertise to help you get the most out of this powerful system. Because you deserve it, and so do your patients!
Their post-purchase service is INCREDIBLE!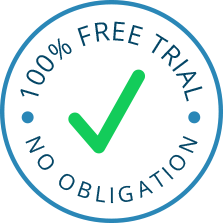 Try it for FREE. Really.
No obligations, no commitments, and no fine print. Because we believe the only way you can truly discover what Patient Communicator will do for your practice is by experiencing it for yourself. The entire system, with unlimited training and support, is completely free for 30 days.